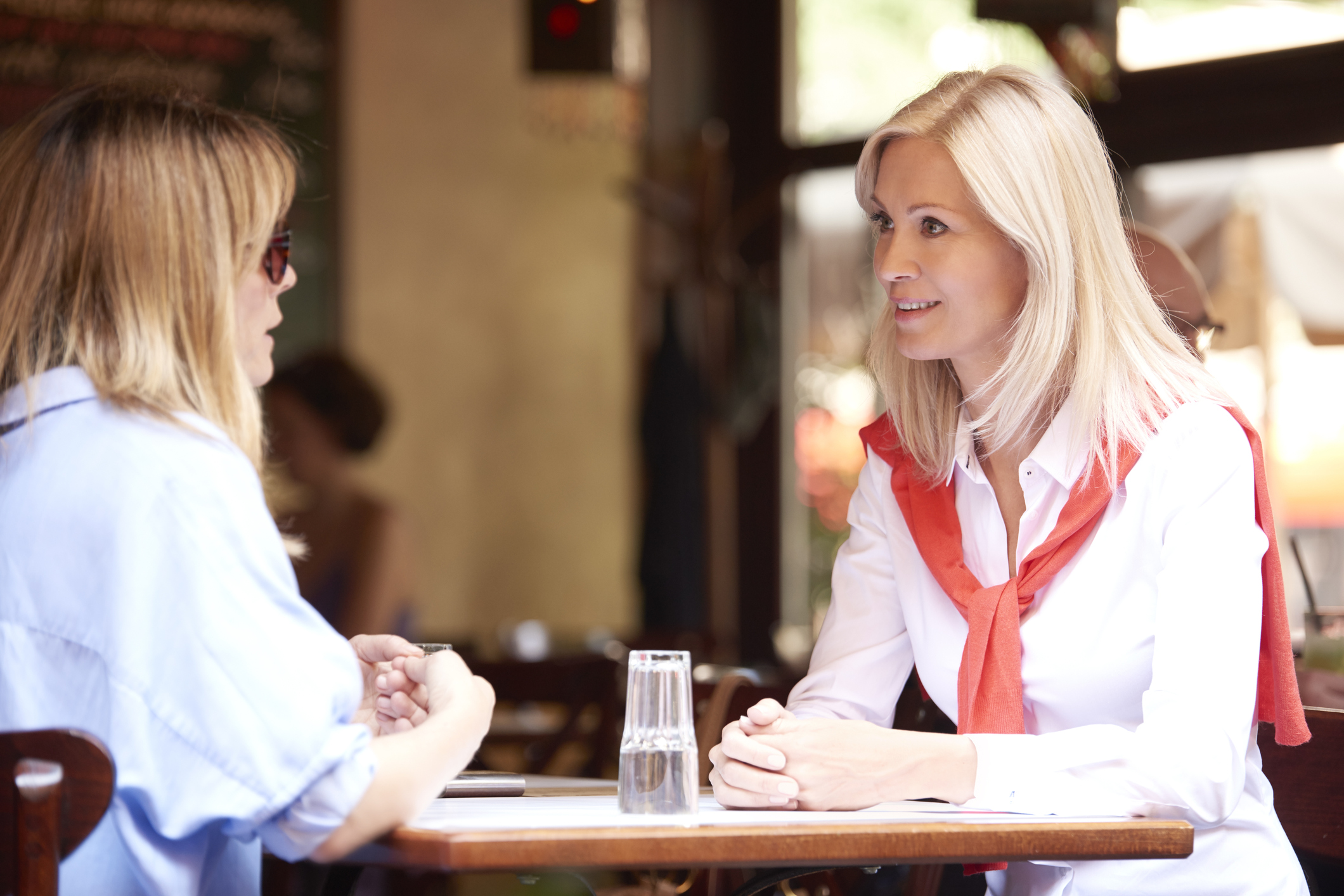 How to Get More Referrals and Turn Them Into Clients
Whenever I do training workshops, I always ask, "Who would like to get more referrals?"
Everyone's hand goes up.
Then I ask, "Who has a plan in place, and proactively seeks referrals?"
Most everyone stares blankly.
A study done by the Securities Industry Association showed that 86% of surveyed customers would refer their broker to their friends, yet only 12% had ever been ASKED. (While they are not health coaches, nevertheless they offer personal one-on-one services for a fee like you do.)
Another study found that a referral is up to 15 times more likely to do business with you than a cold prospect.
Yes, most people would like to have more referrals, yet few of us ask for them like we should or could.
There are a variety of ways to use referral marketing and selling to get more coaching clients. For example,
Get a name from someone else and you contact them.
Have someone else contact a prospect and let them know you will call.
Have someone else refer prospects to you every time they encounter a person who could use your coaching services and programs.
The Ideal: Have someone else contact a prospect and share their story of how you helped them. This is "word of mouth" marketing and selling, and it's usually the least expensive and most productive form of lead and new business acquisition you can get.
Ask the Right People at the Right Time
A life insurance sales rep called me, gave a horrible opening ("I'm with ____ insurance, and would like to schedule a time to get together with you to discuss your life insurance. Would two or four o'clock be better on Tuesday?") After telling him I wasn't interested, he said,
"I see. Do you have any other friends that I could possibly contact?"
I answered that with about the same enthusiasm as I would an IRS agent saying, "So, do you have any friends I can audit?"
So who IS the right person, and when is the right time?
Common sense–and experience–tells me it's someone who just showed great results by working with you, or complimented you on your services. They're in a frame of mind where they're thinking about how good you are, and how they gained from what you provide. Be on the lookout for, and seize the opportunities you might encounter every day.
Ask the Right Way
Many coaches simply don't ask, because they don't want to use the awkward question that perhaps has been asked of them by an aggressive salesperson: "Do you know anyone else I could contact?"
Instead, tie your request into the problem you just solved, the pain you eased, or the result you helped them achieve.
For example,
"Pat, I'm so happy you got your blood pressure and cholesterol levels back to normal and you got off of those meds. By the way, who else do you know, who also is experiencing a similar problem, that might be able to also benefit from some simple changes like you did, and might be open to some information?"
Now you're putting them in the position of HELPING a friend, instead of sending a stalker after them.
Remind Them of Possible Prospects
If they're coming up empty, give suggestions,
" … someone in your spin class, country club, perhaps someone who always seems to be trying new diet…?
Ask Why They're a Good Prospect
Say to your client,
"Tell me about them,"
…after they've given you the referral. They'll give you great info, and sell YOU on why the should work with you.
Ask Them to Sell For You
Any time someone volunteers, "I know of someone who could really use you …", don't just get the prospect's name and number. Ask your client to contact them for you, talk about the results they got, and ask if they could make the introduction. After all, they felt strongly enough about what you do to think of the prospect, why not ask them to take it a step further?
Small business expert Mark LeBlanc, author of "Growing Your Business,", suggests formalizing this process. He says you should brainstorm a list of the 25 people in your life who are in a position to make the greatest impact on your business or sales. Never be out of contact with these advocates more than 30 days at a time. Call, email, mail, fax, send trinkets, samples articles, newsletters… anything ofvalue to keep your name in front of them. Put these people in your CRM system and schedule a follow-up every 30 days.
Thank Your Source
As the saying goes, what gets rewarded, gets repeated. You don't want your referral source to dry up on you, you want them sending you business EVERY TIME a situation arises that would be good for you, and the person they are thinking of.
Therefore, reward your source for a referral. It can be as easy and inexpensive as a thank you note, or something material. I have customers who buy my books in bulk and give them as gifts.
And, be sure you always keep your client informed as to what happens with the people they refer to you, both before the referral hires you, and then after (as long as you have their consent).
If you have happy clients, you should also have a steady stream of referrals. But they don't always happen automatically. Use these ideas to proactively seek and get referrals.
(Speaking of referrals, if you received value from this, please share this on Facebook, forward it to a friend, and encourage them to sign up for our free 32-page ebook at http://healthcoach.training/ebook/)
Will you please share with other coaches? Thanks!