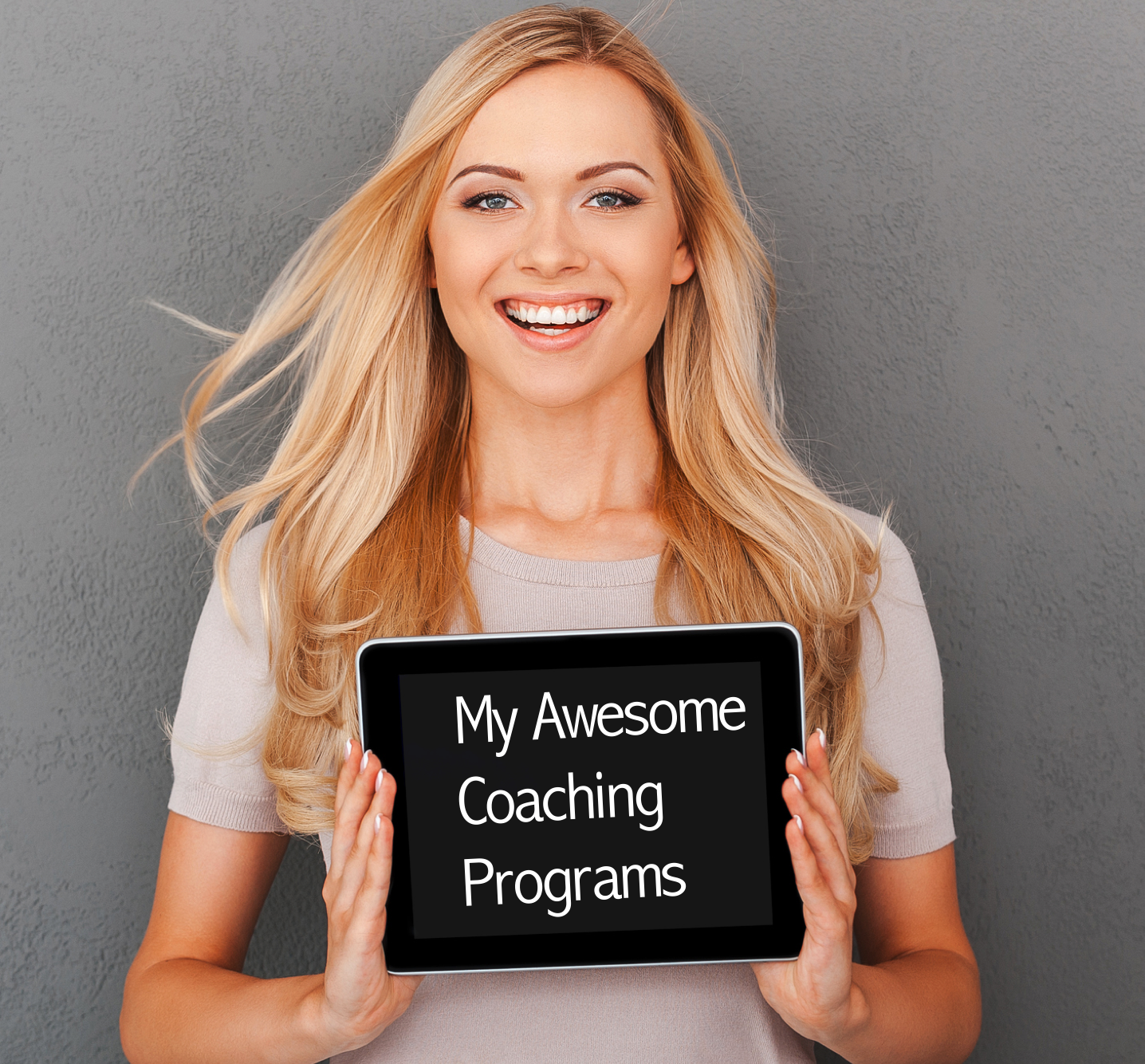 Quit Talking About Your Thing
Talking about your thing usually gets you in trouble. In terms of getting coaching clients, I mean.
One of the biggest problems coaches struggle with is that they talk about their things right away, and it causes resistance.
In first meetings, socially, in emails, voice mails, and consultations, they throw up all over themselves pitching the details of their programs, services, supplements… their things.
People don't buy things.
They buy results.
One of the oldest, simplest, and most widely quoted examples of this is
"People buy the hole, not the drill."
(I first heard it from Zig Ziglar 30 years ago, although others have taken credit for it more recently.)
Let's look at some truths regarding things and results.
It's easy for people to object to things.

People like to dream about, and get results. Especially of how they would feel and look.

People can say they are already satisfied with the thing they have now.

They usually are open to hearing and talking about a better result than they experience now.

People associate spending money with things.

They think about results in terms of return on investment.

Things are viewed as commodities.

Results differentiate you.

Things are simply the means to getting what someone wants.

Results are what people want.
When people perceive they are buying a thing, they try to get the lowest price on those things.

They will pay a premium for results.

Things are factual, which can be boring.

Results are emotional, which engages people.

Things are generic and ubiquitous.

Results are viewed as personal, and people see themselves getting them as well.
If you've not had good sales training before, you're forgiven if you've been talking about your things. In fact, most salespeople do it, so that's what you've probably been exposed to.
When you have interacted with a great salesperson who spoke about results and helped you envision yourself using them, you probably didn't even realize it. Because that's not "salesey."
Everything I'm talking about here is very fundamental. Yet I wonder then, why don't more people follow the principles in their daily activities?
Allow me to go a bit higher level here… although it is not difficult to grasp. It's this:
                          Not all results are universal.
For example, as a result of your clean eating program a prospective client would likely sleep better, get her gut healthy, and eliminate bad cravings. But what is really most important to her is that she's going to look amazing in her wedding dress in six months.
So, results need to be personalized to the individual and what they are interested in, in order for them to take action. Again, a simple concept, but not always followed.
Here's a pretty simple exercise:
1. What are the results that you have provided for others? Brainstorm and list them out. Do attach numbers where ever you can.
2. What would make those results of the utmost interest to someone? Here you are defining the situations and circumstances that someone is experiencing now that would make your results of interest, or something they want, or want to avoid.
3. Ask questions based on the results you can deliver. Listen carefully to their answers, and in your recommendation be sure it is personalized and tailored to them.
Do that and you'll find people buying more of your things to get the results they want.
(Download Art Sobczak's free ebook, "The Top Eight Prospecting Mistakes Coaches Make, and What You Can Do Instead to Get More Clients." Contact him at Art@HealthCoach.Training.)
Will you please share with other coaches? Thanks!